Yacht Investment
You are thinking of investing your money in your own boat?
You are an enthusiastic sailor, and wanted for a long time an own yacht, sailing yacht or motoryacht?
The Yachtinvestment, the easiest and cheapest solution to fulfill the dream of your own yacht.
Yachtinvest - buy your yacht, cheap
You are an enthusiastic sailor?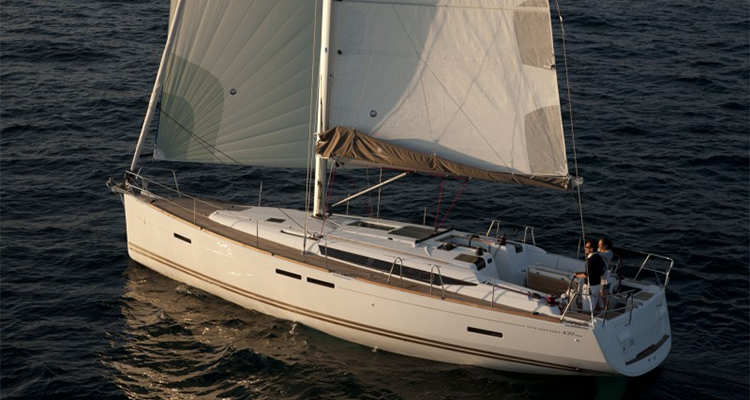 Benefits of Yacht Investments
The majority of the purchase price and the maintenance costs are covered by the chartering of the yacht.
The charter base cares on ship berth around maintenance, supervision, care and support.
Your yacht is at any time in the optical and technical top condition and always ready to sail.
The ship owner determines when and how often he wants to use his yacht for himself.


Depending on the type, size and financing a yacht counted after about 6 - 7 years, the repatriation will start immediately after entry of the ship. Then there is the exclusive leisure value for you and your family.
Looking for a strong Yachtinvest partner?
The success, and especially to maintain the value of the investment will depend largely on the choice of the right partner.
Sunja Yachting advises brand-independent for selection, financing, through to purchase and does, of course, the Charter management of your yacht.
We take care of the purchase, the right equipment, transport, customs procedures, commissioning, chartering, service etc.
Cheap Yacht investment price?
A good price is guaranteed with us, because of our size of the company, we can buy for cheaper prices as other companies.
And can give these cheap prices for you.
We offer private charter base in Croatia, Greece, and the Caribbean with a qualified team under German management,
own workshop and a sufficient stock of spare parts to keep your yacht always ready for you.
Several offices with worldwide connections ensure optimum utilization charter your yacht.
Is Yacht Invest safe?
With our insurance partner, you are fully insured and beyond we offer a special charter failure insurance.
To ensure that your yacht in the case of hull loss against up to 20 weeks of loss of charter in the amount of up to 250,000, - Euros assured.
To ensure that your investment is in good hands here.
We would be very pleased about getting a personal, noncommittal information talk with you!