Marina Baska Voda
South of Split between Brela and Makarska lays the lively beach town of Baska Voda. Many restaurants and cafes as well as numerous mooring places, with electricity and water, can be found at the harbor.
Charter Yacht Baska Voda
Set on a white pebbled beach, the town can look back on a 3000-year history. In the 8th Century, the population fled for fear of pirates for the unimaginable period of 1000 years into the mountains. In the 18th Century, they returned again to rebuild Baska Voda step by step. The locals income came primarily from agriculture and fishing. The first public building, the St. Lawrence Church was built in 1750.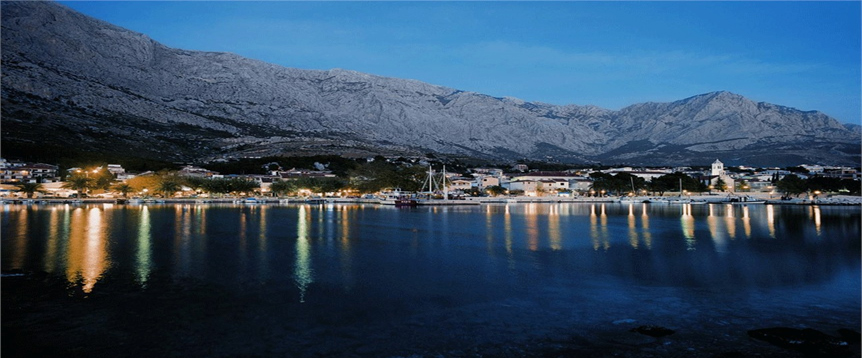 Through the expansion of the pier in 1912, Baska Vode became a major transportation hub in the region and busy trading point.
Information about the Marina Baska Voda
Baska Voda Sailing tips
uring a stroll through Baska Voda it makes sense to visit the three museums. The Archaeological Collection is located in the Blato 4 and displays archaeological finds from the period between 1700 BC to the 7th century AD. It is open daily from 9:30 till 12 clock, and 18:30 to 21:30.
The Shell Museum in Srida 3 will impress with its large collection of shellfish. It is the largest collection of shells in the area with exhibits from the waters of the Adriatic and Baska Voda, but also from the world's oceans. The doors of the museum are open daily from 10 to 12 o'clock and 18 to 22 pm for visitors. Especially for families with children, the Shell Museum is a great experience.

Inside the Heritage Museum in Uvala sv. Nikole 73, nostalgic photos, old tools and valuable sacred objects from the area are displayed. The high density of the village church and the 12 priests that were based here, suggest a major religious tradition and therefore Baska Voda is also known as "little Vatican".

Today, Baska Voda offers a potpourri of hospitality, tradition and modern life, which is also reflected in their responsible use of the unique landscape.
Information Marina Baska Voda
The charter area 40 km south of Split around the picturesque tourist town of Baska Voda is an ideal starting point for trips to the beautiful pearls of Dalmatia like Hvar, Brac, Vis or the Elaphite. Baska Voda is surrounded by long white pebble beaches and crystal clear, blue water. After the expulsion of the Turks in the 18th century, the former inhabitants of Bast moved here, after which the large and well known tourist place Baska Voda emerged. During the season the liveliest and most popular of all places there is the Makarska Riviera.
Pictures Marina Baska Voda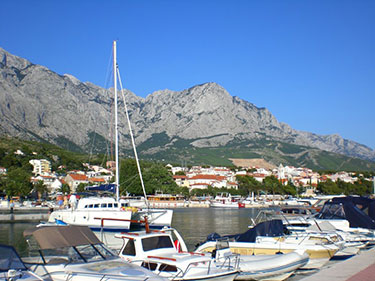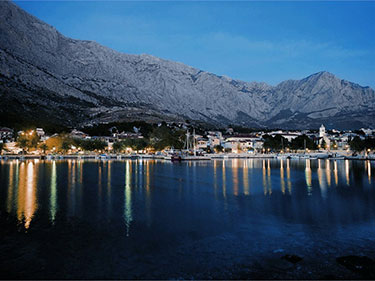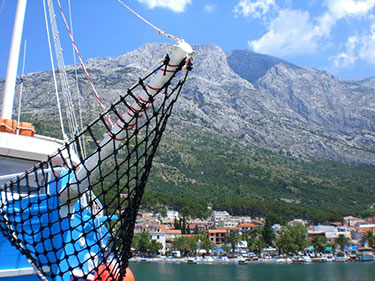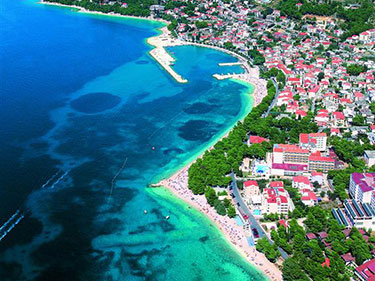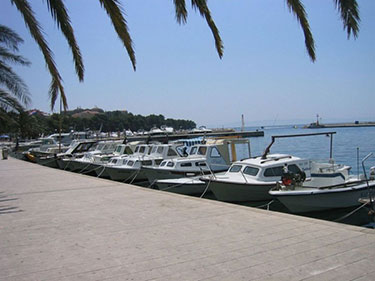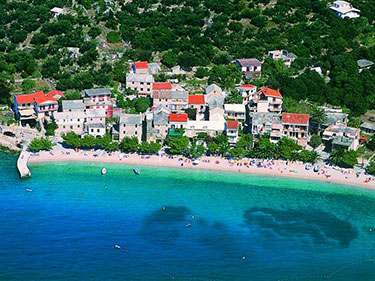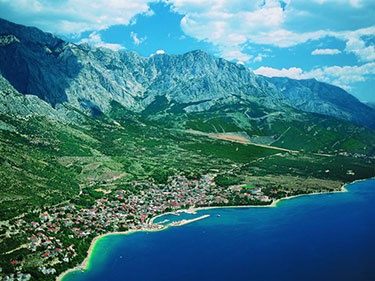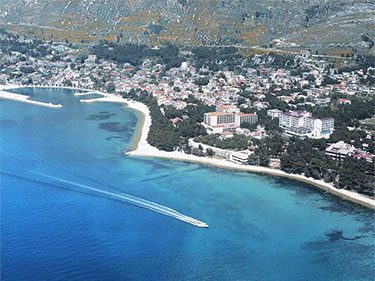 Service Marina Baska Voda
Open
All year
Berth:
30 in the sea.
Equipment:
All berth are ful electricity and water equiped.
Power connections:
Of the usual 16Ah up to 150Ah.
Facilities:
Reception, parking, sanitary facilities (toilets and showers)
Parking:
8,00 € per day.
In the immediate vicinity:
Nearby restaurant, laundry, car wash, Archaeological Museum, diving center
Rent:
Jet ski and Bicycles
Climate:

Baska Voda enjoys a Mediterranean climate. Mild, wet winters and warm, sunny summer.

Average July temperatures:
air 24.3 C - sea 25.1 C

Average temperatures in January:
Air 8.3 C - sea 13.5 C

Baska Voda has about 2700 hours of sunshine per year and is located in one of the sunniest, Nord Mediterranean areas.

Tourismusverband Baska Voda:

Obala sv. Nikole 31
Tel.: +385(0)21 620713
Fax: +385(0)21 620713
e-mail: info@baskavoda.hr
Öffnungszeiten: 08:00-21:00 Uhr täglich (im Sommer)
08:00-15:00 Uhr Montag-Freitag (im Winter)
Hier finden sie die erste Seite des Webaufttritts

Tourist information about::
Accommodation in Baska Voda and surrounding area


Bus and train timetables
Ship and Ferry timetables
Half-and full-day excursions from Baska Voda
Culture, entertainment and sports events
State and local arrangements
Local Complaints Book
Internet Service
ATM
Video Insel Baska Voda
Marina Baska Voda Map
Contact Marina Baska Voda
Marina Baška Voda
Obala Sv. Nikole 3
21320 Baška Voda
Phone: +385 (0)21 620 909
Telefax: +385 (0)21 620 907
Web: www.cromarina.com
E-Mail: baskavoda@baotic-yachting.com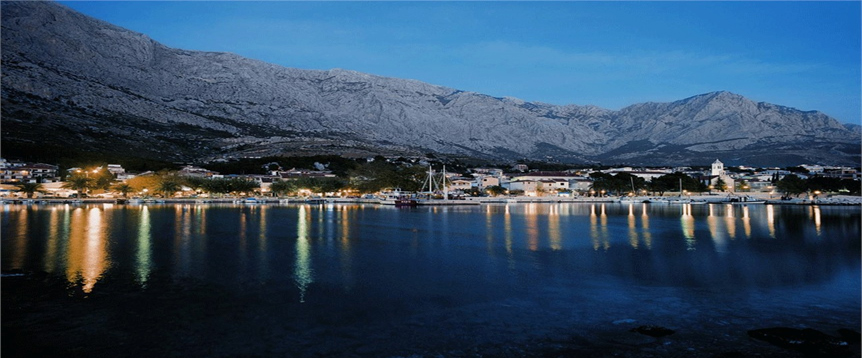 Yacht charter offers Baska Voda