Yacht Charter Split
With almost 200,000 inhabitants Split is the second largest city in Croatia after Zagreb and the cultural center of Dalmatia.
The many historical, archaeological and culturally significant monuments, especially the famous Diocletian's Palace will transform in summer into an open air theater with a constant succession of theater, art, folklore and song performances.
The ACI Marina Split has 364 berths for sailing and motor yachts and 60 dry berths for sailing and motor yachts as well as 60 dry berths. All berths have a water and electricity connection.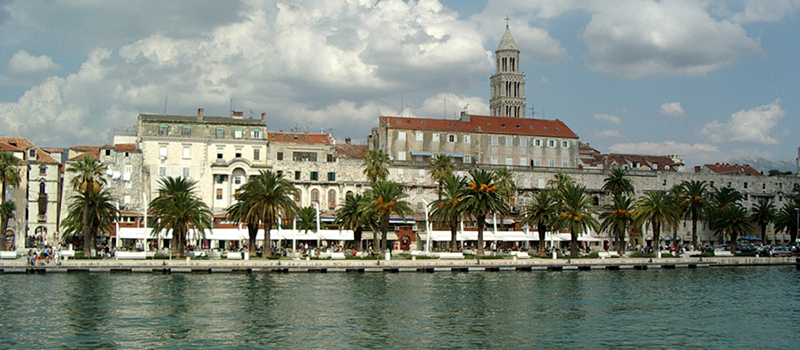 Information about the Marina Split
Yacht Charter Split
In the marina there are reception, exchange office, restaurant, snack bar, restrooms, laundry, small grocery store and a specialty shop for yacht equipment, repair shop, 10-ton crane, slipway up to 35 tons and parking lot. The gas station for your charter yacht is in front of the Hotel Marjan, right at the entrance to the marina. The ACI Marina is a perfect base for sailing in Croatia. The airport is only 20km from the center.

Split is connected by several ferry lines to Rijeka and Dubrovnik in Croatia and with the Italian cities of Ancona, Pescara and Bari.
Information Marina Split
The ACI Marina Split lies in the southwestern part of the city.
Open all year, marina has moorings for water and over 60 land, which all have a power and water connection.
N 43 ° 30.1 ° 'E 16 ° 26.0
Prior to entry please contact the harbor master on VHF channel 17.
As usual you will be admitted by an employee with a Whistle.
There is also a water taxi service to the Old Town but it can also be easily walked.
Pictures Marina Split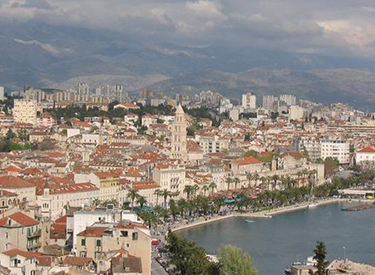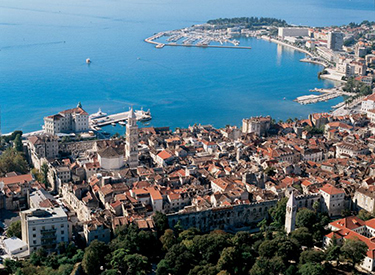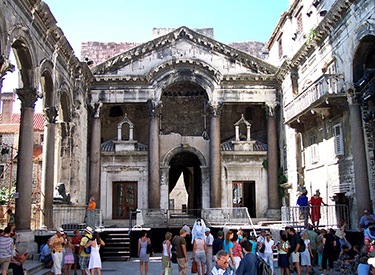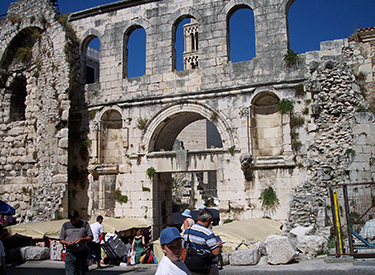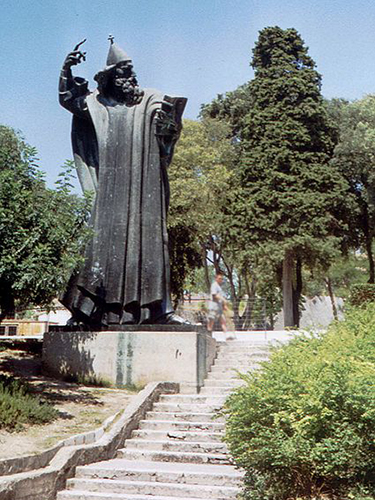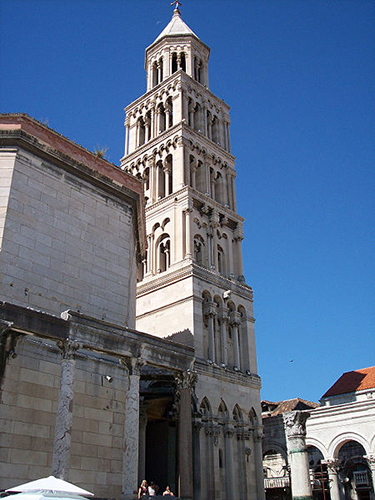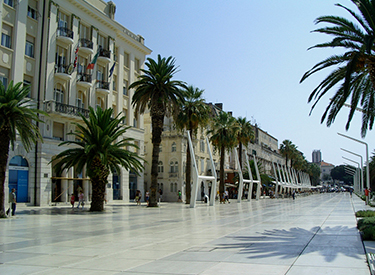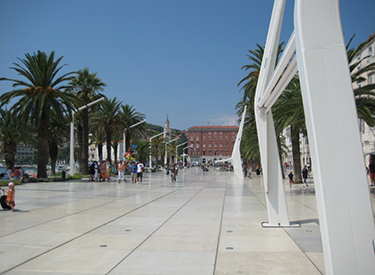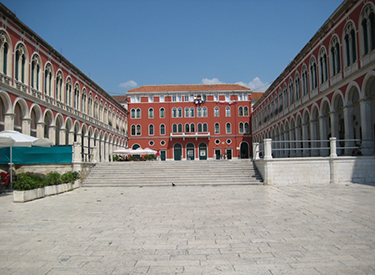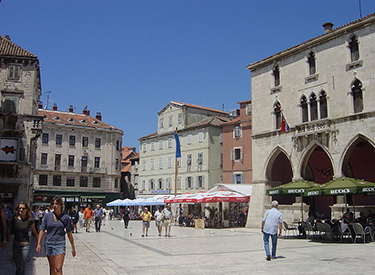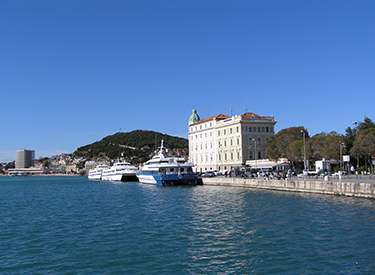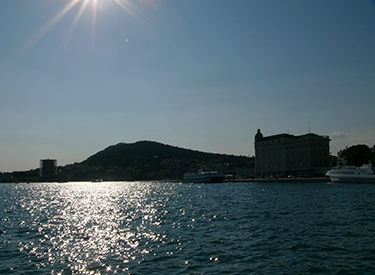 Video Insel Split
Service Marina Split
• 10-ton travel lift
• Slipway up to 35t
• Takelmast
• Gas station at 100 meters (at the Hotel Marjan)
• technical Services
• electricity
• mains water supply
• Car parking lot
• Shop for nautical products
• Grocers
• reception
• exchange
• Sanitary facilities (shower / WC)
• Restaurant/Snackbar
Marina Split Map
Contact Marina Split
ACI Split
Uvala Baluni bb
21 000 Split
Phone: +385 (0)21 / 398 548 oder +385 (0)21 / 398 599
Fax: +385 (0)21 / 398 556
E-Mail: m.split@aci-club.hr
Homepage: http://www.aci-club.hr
Marina Split Webcam