Yacht Charter Sukosan
Sukošan is a place where fertile fields merge with the sky-blue sea. Marina "Dalmacija" with its 1200 water berths is located in the indented coastline of the beautiful Zlatna Luka - Golden Harbour and is decorated with many beautiful beaches and hidden coves.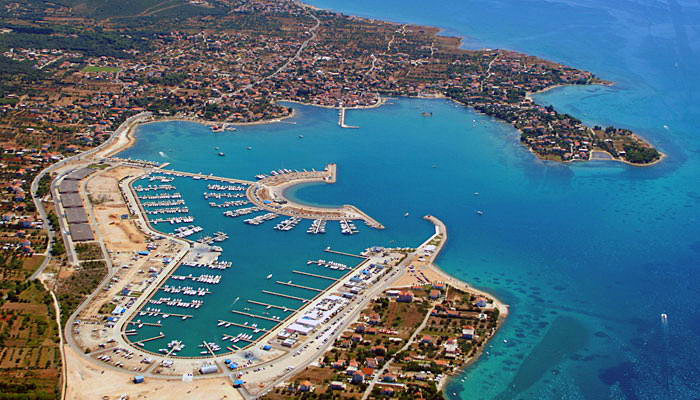 The beauty of the sea and the beaches, good infrastructure in the Marina Dalmacija, welcoming restaurants, and barmen invite you to linger.
The vicinity of Zadar (10 km), 5 National Parks and 2 Nature Parks, the proximity to the airport (12km) and the direct access to the highway are certainly good reasons that we recommend Sukošan and the Marina Dalmacija as an ideal harbor for your charter cruise.
Marina Sukosan
Information Marina Sukosan
Marina Dalmacija is located in the middle of the Adriatic coast, which is unique in its beauty and diversity of islands. The marina gives you entrance into a fantastic area for sailing and cruising.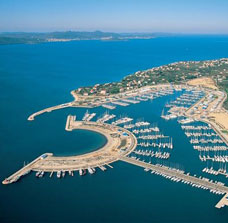 Before you dive into the wonderful world of islands and the blue sea, you should breathe in the marina, which offers its guests more than just safety and well-equipped berths. If you are sitting in one of our cafes or are eating a Mediterranean meal, just enjoy the rhythm of the Marina, the mild climate and the beautiful surrounding area.
The marina has 35 hectares on land and at sea, and is with 1200 berths in sea and about 500 berths on mainland fully equipped. In addition to their offers, which are so important to all boaters, the marina is marked so that the visitors can easily find their way. Nevertheless, if you need additional information or assistance, please contact our staff. The confidence and trust of our guests are very important to us.
During the construction of the marina not only the outward appearance was important, but also the natural position of the bay. We recognize that the protection of a clean sea and the natural and healthy environment is our duty. Therefore, the Marina has been built with its own system to clean the waste waters and a special system for the sea change.
You can enjoy the clean sea on our private beach while bathing. The blue flag, which was assigned to the Marina for the third time in a row, is a visible and recognizable symbol of our concern for ecology.
Pictures Marina Sukosan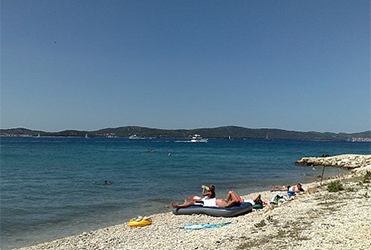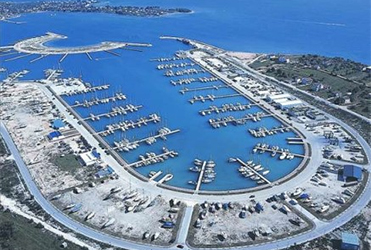 Service Marina Sukosan
1200 berths
Dry berths
Maximum Draft: 8
Technical Service
Crane
Travel lift
Sale of gas
Electricity
Water supply
Parking
Grocery store
Restaurant
Coffee Bar
Shower
WC
Weather forecast
Laundry
The marina is open year-round.
Video Insel Sukosan
Marina Sukosan Map
Contact Marina Sukosan
Marina Marina Dalmacija
Mail: info@marinadalmacija.hr
Bibinje - Sukošan
23000 Zadar
Phone: +385 (23) 200 300
Fax: +385 (23) 200 333
Yacht charter offers Sukosan