Yacht Charter Trogir
The town Trogir is situated on an island and presents a well-preserved and impressive city from the Middle Ages. At the narrowest point of the channel Trogirski the core of the old town Trogir is connected by a bridge with the mainland and on the other side it is connected by a bridge with the island Ciovo.
The Marina Trogir is separated by the channel Trogirski with the Old Town. The 3-minute walk in order to reach the old town Trogir invites you already for a visit before or after your yacht charter cruise.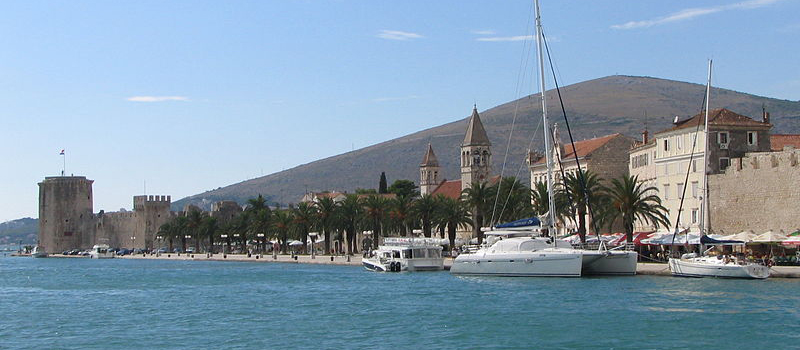 To the south of the ACI marina is the promenade of Trogir located, where nice cafes and restaurants can be found at the end of the fortress Kamerlengo. This was built in the 16th century to house the gold of the Venetians. On the shore stood a boat always ready to bring the gold in safety if Turks came. From the tower of the fortress, you have a magnificent view of Trogir.
Trogir is a good starting point for sailing trips on a charter yacht to the islands Solta, Brac, Hvar and Vis.
Marina Trogir
Information Marina Trogir
The city Trogir is situated on a small island between the mainland and the island Ciovo. The channel north of the city is only 2 meters, further inside only 1 m deep. The city is connected via this channel by a masonry bridge to the mainland. With the Ciovo Island, where the ACI marina is situated, the city is connected through a 2.40 m high mobile bridge that does not open. The ships that do not go under the bridge drive from the west side between Čiovo and the cliff Celice. The green light is a landmark on Kap Rt Čubrijan (Fl G 2s 8m 4M)if you come from the west side, the exact position is N 43 ° 30.7 'E 16 ° 14,6'. If you come from the east side, your course will be marked by red and green tons. The channel under the bridge is 4.5 m deep.
Note: It is recommended to use the official charts of HHI Split 100-21, MK-16 and Plan 534th.
Geographical destination:
43°30,8' N 16°15,2' E
Opening time:
All year around
Pictures Marina Trogir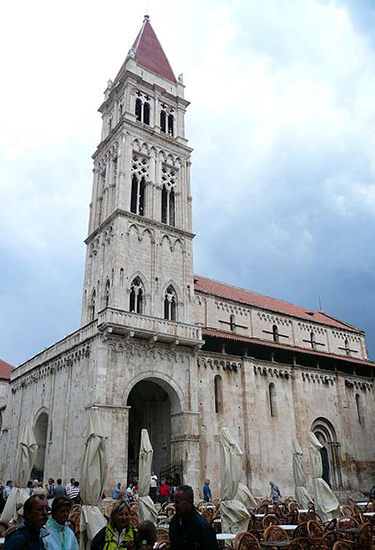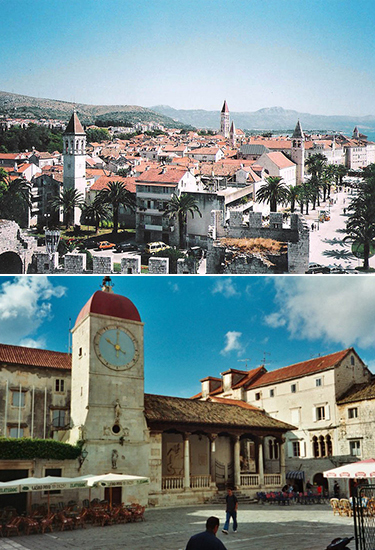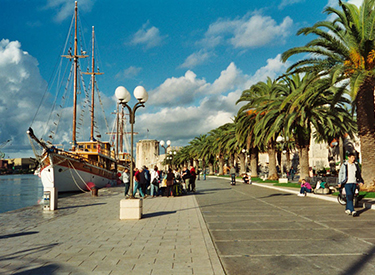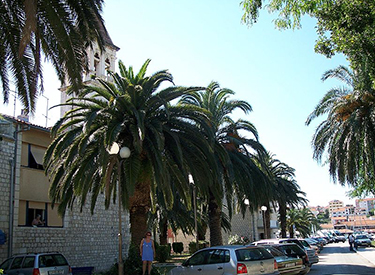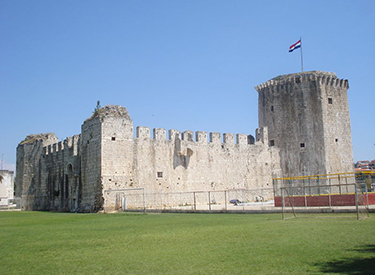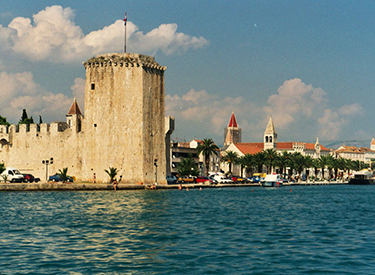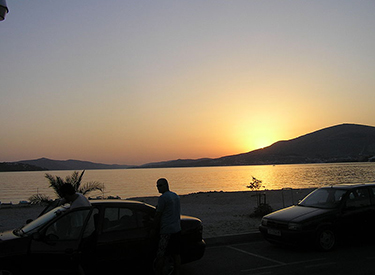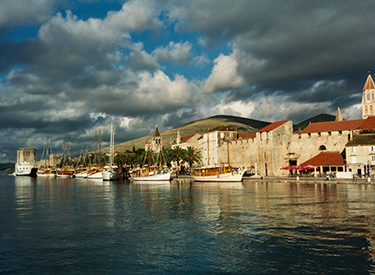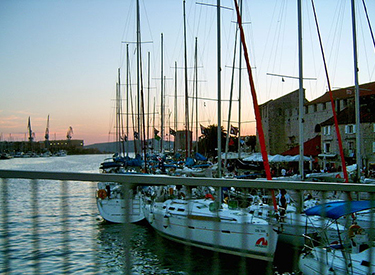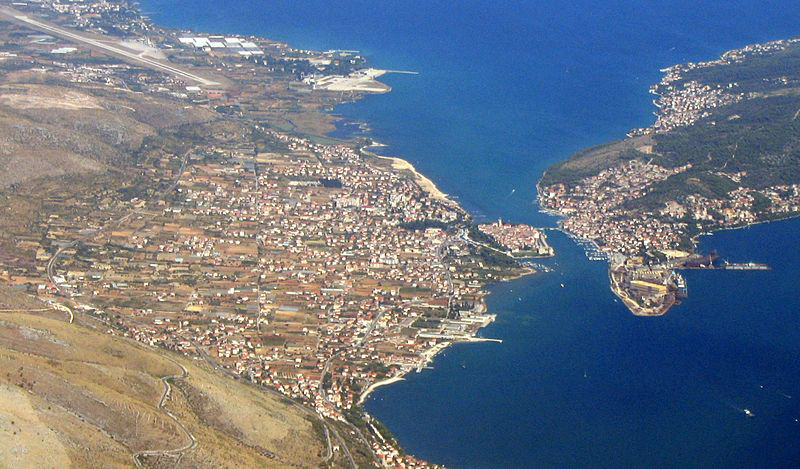 Service Marina Trogir
Moorings:
The marina has 162 berths and 35 boat places on land. All berths are supplied with water and electricity connections.
Service:
Reception, exchange office, restaurant, sanitary facilities (toilets and showers), grocery store, repair shop, 10 t crane, parking lot, ACI charter basis. The gas station is at the western end of the marina.
Directions:
By airplane - Split airport is only 6 km away from Trogir and is connected to the major European cities. By sea - regular ferry connection from Split (25 km) to Rijeka and Dubrovnik and Ancona, Pescara and Bari in Italy.
Video Insel Trogir
Marina Trogir Map
Contact Marina Trogir
HR- 21220 Trogir
Phone: 021/881-544
Fax.: 021/881-258
e-mail: m.trogir@aci-club.hr
VHF: 17
Haupthafenamt Split
Hafenamt - Zweigstelle Trogir
Phone/Fax.: 021/881-508
VHF: 10 und 16
Yacht charter offers Trogir