Marina Cres
The island of Cres is the second largest of the Kvarner islands with 407 km2. The individual towns Cres with about 2,500 inhabitants, about 200 residents Osor, Beli Martinscica about 250 residents and about 150 inhabitants and well-developed ports and marinas are connected by roads. Instead of hotels here is dominated by apartments and pensions, the range of accommodation for holidaymakers a large number of restaurants invites you to eat.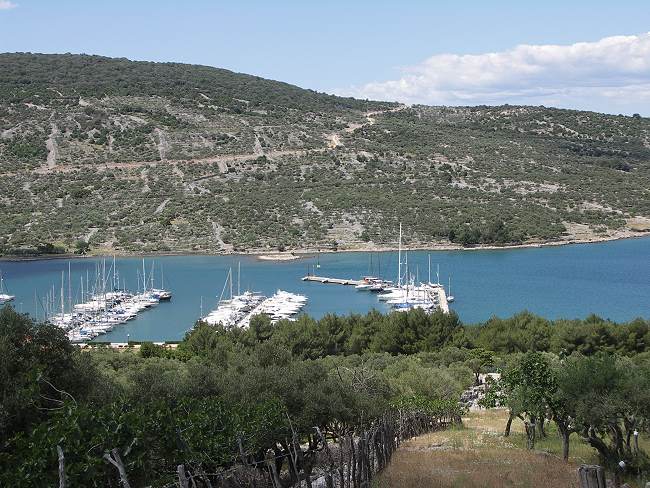 YACHTCHARTER CRES
Cres Island Croatia
On the island include the extremely rare griffon vulture native to Europe, which can be observed on an excursion to Beli with a bit of luck.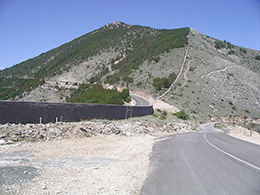 The town of Cres is the center of the island. Mostly Cres was dominated by the 15th century 400 years continuing occupation of the Venetians.
It consists of a medieval port which is surrounded by the Market Square and the Embankment.

If you walk at a shore leave by, filled with Mediterranean atmosphere streets, recall a typical Venetian coat of arms which is still resplendent above the entrances of the houses and remind you of this formative period in the history of Cres. All streets lead to the center, the Mandrac.
A variety of shops, ice cream parlors and pubs which are always filled with hustle and bustle invite you to linger.
ACI Marina Cres
From the ACI Marina Cres from there along the water a direct route into the town Cres.
The Franciscan convent situated not far behind the office of the harbor master is worth a visit. The impressive cloister courtyard dates back to the 13th century. At the harbor you can watch in one of the cozy cafes the passing fishing boats and the incoming and outgoing sailing and motor yachts. At the inner harbor, awaiting the Venetian clock tower and the open loggia with the pillory on visitors.
A secret tip is recommended in Cres Adriatic Grill in Zazid # 5. With a good bottle of wine, you can here the evenings with excellent meat and fish specialties selling before you put in the bunk to rest.
Numbers & Details about Cres
Cres a historic town. Here is the seat of the administration of the island of the same name. At the same time with more than 2,950 inhabitants, the largest town on the island Cres.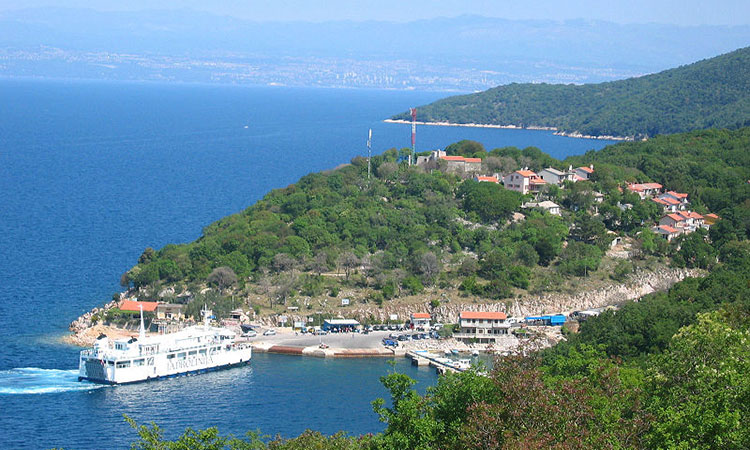 To stroll through the Venetian town, incl. Markus Lion in town gate, is a treat! Few tourists get lost in the narrow lanes of the traffic-free town.
The heart of the locality suggests around the small harbor. Shops, boutiques, hotels, supermarket, clinic, pharmacy and numerous cafes can be found here. The harbor promenade got some innovations in 2005 / Renovations.
The Marina in Cres located in a quiet, deep cove and is well protected. Therefore, south of the city created a new and modern marina with many Bootsanliegeplätzen.
The marina has 460 berths in the sea and a further 120 on land. Which was awarded the Blue Flag.
N 44 ° 57 ', E 14 ° 24'
VHF channel 17
Service Marina Cres
30t and 10t travel lift cran
Slip
20m Takelmast
petrol station (gas bottle filling)
Technical Services
Power supply
Water supply
car parking lot
Boat Equipment Shop
Grocery
Laundry
Fashion Store
depot for bikes, scooters and cars rental
Reception
Currency Exchange
sanitary facilities (shower and toilet) – ​​Redone in 2007
8 Apartments
Restaurant
Cafe-bar
Images Marina Cres
Video Cres Island
Marinca Cres Map
ACI Marina Cres Contact
ACI Cres
51 557 Cres
Phone: 051 / 571 - 622
Fax: 051 / 571 - 125
E-Mail: m.cres@aci-club.hr
Zuständiges Hafenamt für die ACI Marina Cres
Main Port Authority Rijeka
branch office Cres
Phone/Fax: 051 / 571 - 111
Yacht offers Cres