Details
Jeanneau Sun Odyssey 45 Croatia
The new Sun Odyssey 45 is a beautiful 10 people sailing yacht with a large 100 square meter sail area.
You sail with a furling mainsail and a genoa furling headsail.
59 PS engine power you bring with no wind at your destination.
Below deck load 4 cabins with 8 + 2 beds to feel comfortable.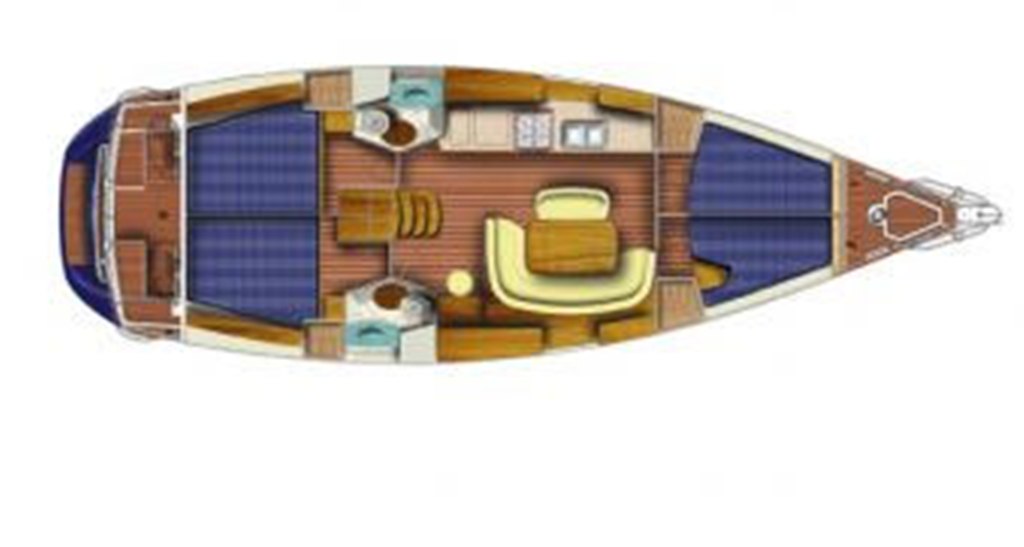 Technical data for Sun Odyssey 45 Croatia
| | | | | | | | | | | |
| --- | --- | --- | --- | --- | --- | --- | --- | --- | --- | --- |
| | | | | | | | | | | |
| | Yacht model: | | Jeanneau Sun Odyssey 45 | | | | Length: | | 13.72m | |
| | | | | | | | | | | |
| | | | | | | | | | | |
| | Type: | | Segelyacht | | | | Width: | | 4.37m | |
| | | | | | | | | | | |
| | | | | | | | | | | |
| | Manufacturer: | | Jeanneau | | | | Draught: | | 2.05m | |
| | | | | | | | | | | |
| | | | | | | | | | | |
| | Built year: | | 2005 - 2008 | | | | Sail area: | | 100.6qm | |
| | | | | | | | | | | |
| | | | | | | | | | | |
| | Cabin / Beds: | | 4 / 8 + 2 | | | | Number of masts: | | 1 | |
| | | | | | | | | | | |
| | | | | | | | | | | |
| | Bath / Toilet: | | 2 | | | | Number of engines: | | 1 | |
| | | | | | | | | | | |
| | | | | | | | | | | |
| | Main sail: | | Rollgroß | | | | Engine power: | | 59.0 PS | |
| | | | | | | | | | | |
| | | | | | | | | | | |
| | Head sail: | | Rollgenua | | | | Fuel: | | Diesel | |
| | | | | | | | | | | |
| | | | | | | | | | | |
| | Control: | | wheel | | | | Flag: | | HR | |
| | | | | | | | | | | |
| | | | | | | | | | | |
| | Water tank: | | 600l | | | | Fuel tank: | | 205l | |
| | | | | | | | | | | |
Preise und Verfügbarkeit der Charteryacht
Zusätzliche Information
| | |
| --- | --- |
| marina croatia | Cres, Funtana, Mali Losinj, Pula, Rab, Punat, Rovinj, Vrsar, Baska Voda, Rogoznica, Split, Trogir, Biograd, Murter, Primosten, Sukosan, Sibenik, Vodice, Zadar, Dubrovnik |
| cabins | 4-Kabinen |
| berth / bed | 8+2 berths |
| heads / bath | 2 Nasszellen |
| sail area | 100,6 qm |
| number of motors | 1 Motor |
| motor power | 59 PS |
| water tank | 600 Liter |
| fuel tank | 205 Liter |